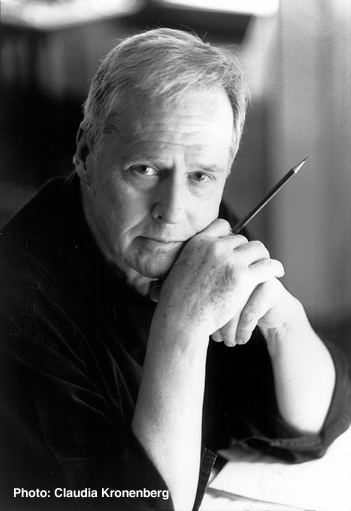 Raised in Chicago, Ned Rorem studied at Northwestern University and at the Curtis Institute in Philadelphia, later serving as secretary and copyist to Virgil Thomson and completing his musical studies at the Juilliard Institute. He spent the years from 1949 to 1958 in France, returning to hold various academic positions and teaching from 1980 at the Curtis Institute. His writings over the years, not least the intimate revelations of his 1966 The Paris Diary, have on occasion caused some scandal.
Vocal Music
Rorem won early success as a song writer with his 1947 setting of Paul Goodman's The Lordly Hudson. His many songs include settings of Robert Frost, Gerard Manley Hopkins, Edith Sitwell, Roethke, O'Hara, Carlos Williams, Auden, Whitman, Cocteau, Gide and Colette. These, numbering over 400, include song cycles and constitute a major element in his work. Choral works include equally varied texts.
Operas
Rorem's operas range from A Childhood Miracle (based on Nathaniel Hawthorne) to Miss Julie (after Strindberg) and Three Sisters Who are Not Sisters (with a text by Gertrude Stein).
Orchestral and Chamber Music
Rorem's orchestral compositions include three numbered symphonies and various concertos. His chamber music includes works for various ensembles, including four string quartets, Book of Hours for flute and harp, Bright Music for flute, two violins, cello and piano, and End of Summer: Remembrance of Things Past for clarinet, violin and piano.