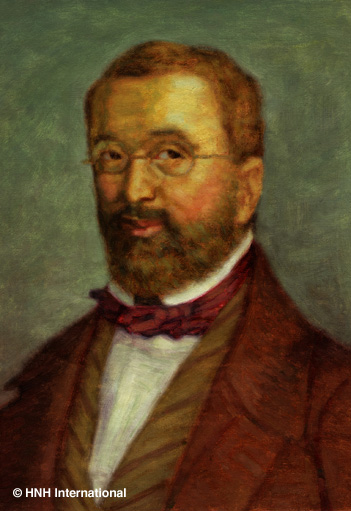 Adolphe Adam (1803 - 1856)
The son of a distinguished Paris Conservatoire piano teacher, Adolphe Adam was born in Paris in 1803. He won popular success with his many compositions for the stage, much of his later work necessitated by the failure of a theatre venture in the revolution of 1848 and the consequent need to pay off heavy debts (which were cleared by the time of his death in 1856).
Stage Works
Adam wrote some 80 works for the stage. Of these the best known remains the ballet Giselle or Les Wilis, first staged in 1841 and based on a legend according to which the ghosts of unmarried girls return to seek revenge on the living. This was immediately followed by La Jolie Fille de Gand ('The Pretty Girl from Ghent'), in which the heroine rejects elopement with a nobleman in favour of marriage to her original lover. La Filleule des fées ('The Fairies' God-daughter'), staged in 1849, follows the fate of a girl bewitched by a bad fairy but eventually united with her prince. All three ballets were vehicles for the dancer Carlotta Grisi, whose admirers included Théophile Gautier, author of Giselle. Adam's opera Si j'étais roi ('If I Were King') was among his most successful, and the overture remains in concert repertoire internationally. The opera Le Postillon de Lonjumeau ('The Postilion of Lonjumeau') had its first performance at the Paris Opéra-Comique in October 1836. The unlikely story deals with the rise of the coachman, Chapelou, to the position of principal tenor at the Paris Opéra after the director of the Opéra has overheard his remarkable song about the postilion of Lonjumeau.