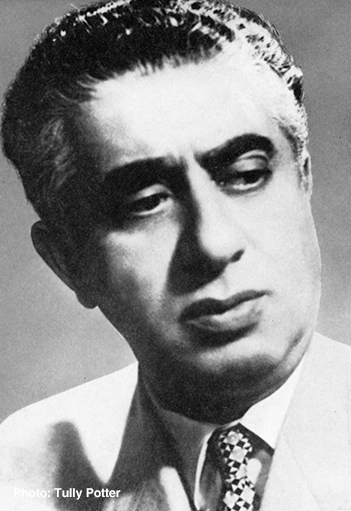 Aram Il'yich Khachaturian (1903 - 1978)
Khachaturian, a Soviet composer of Armenian origin, was trained at the Moscow Conservatory, where he studied composition with Myaskovsky. He later assumed important positions in the Union of Soviet Composers and continued to implement one aspect of official cultural policy in his use of regional Armenian thematic material, although his name was joined to those of Shostakovich and Prokofiev in the condemnation of formalism promulgated in 1948.
Stage Works
The 1942 ballet Gayane contains the most popular of all Khachaturian's works: the 'Sabre Dance'. The ballet Spartacus of 1954 contains a well-known Adagio – of Spartacus and Phrygia. There are concert suites from both ballets. Like other Russian contemporary composers, Khachaturian also wrote film music and incidental music for the theatre.
Orchestral Music
Khachaturian's Violin Concerto, written in 1940, is a characteristic work and has been transcribed for solo flute by the French flautist Jean-Pierre Rampal. The composer wrote a Piano Concerto in 1936 and 10 years later an effective Cello Concerto.