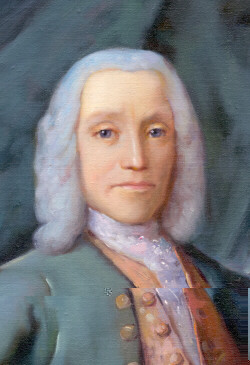 Domenico Scarlatti (1685 - 1757)
Sixth of the ten children of Alessandro Scarlatti, Domenico Scarlatti was born in Naples in 1685, sharing his year of birth with Handel and J.S. Bach. After an earlier period in Italy he moved to Portugal, and thence to Madrid in the service of the Infanta Maria Barbara, after her marriage to the Spanish Infante. He remained in the service of Maria Barbara after her husband's accession to the throne and died in Madrid in 1757. He is chiefly known for the large number of short sonatas he wrote for the harpsichord, many of them for his royal pupil and patron.
Keyboard Music
Domenico Scarlatti wrote over 550 single-movement sonatas or 'exercises' for the harpsichord, making characteristic but innovative use of the instrument. The Queen also had pianos in her palaces, and some of the sonatas may have been written with these early hammer-action instruments in mind. K. numbers are based on the catalogue of Scarlatti's sonatas compiled by the American harpsichordist Ralph Kirkpatrick.
Vocal, Choral and Instrumental Music
Scarlatti's earlier compositions include operas, oratorios and other vocal music. His choral music dates first from his early years in Rome under his father's direct guidance. Other works were written for the Patriarchal Chapel in Lisbon. He wrote a relatively small number of sinfonias for instrumental ensemble.