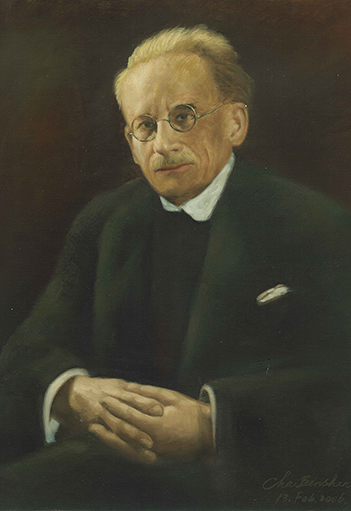 Hans Pfitzner (1869 - 1949)
The German composer and conductor Hans Pfitzner was an important figure in his own generation, a friend of the writer Thomas Mann and conductor Bruno Walter, and a Romantic in the tradition of Schumann and Brahms. He was for some years director of the conservatory, conductor of the symphony orchestra and director of the opera at Strasbourg, where his best-known opera Palestrina was first performed. He lost his position as a life member of the Munich Academy of Music in 1934 and then most of his possessions during the war, when his house was destroyed by bombing.
Operas
The best known of Pfitzner's stage works is his much admired opera Palestrina, treating the story of the 16th-century composer Palestrina's alleged rescue of polyphony, when its use in Catholic church music was threatened by some of the reforming bishops at the Council of Trent. Pfitzner wrote the libretto himself, after a period of considerable research. The opera Das Herz ('The Heart') is based on a Faustian story of magic, and his other operas are Der arme Heinrich ('Poor Heinrich'), the Romantic Die Rose vom Liebesgarten ('The Rose from Love's Garden') and the fairy-tale opera Das Christ-Elflein ('The Christmas Elf').
Choral and Vocal Music
Pfitzner's literary interests are reflected in his choral fantasy Das dunkle Reich ('The Dark Kingdom'), using texts by Michelangelo, Goethe and others, and in the cantata Von deutscher Seele ('Of the German Soul'), with its text by Eichendorff, a poet whom he greatly admired and whose poems he set in a number of songs.
Orchestral and Chamber Music
Pfitzner's contribution to orchestral and chamber-music repertoire includes concertos for violin, for piano and for cello, a symphony, three string quartets, and works for other chamber ensembles with piano.