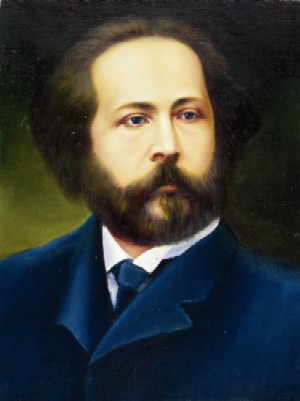 Édouard Lalo (1823 - 1892)
Born in Lille in 1823 into a family of Spanish origin that had long been settled in France, Lalo was trained as a violinist and made an early career as member of a string quartet. It was not until he was 50 that he made any great impression as a composer, particularly with a series of orchestral works; it is on these that his international reputation chiefly depends, in spite of his other compositions—operas, chamber music and songs.
Orchestral Music
Lalo's Symphonie espagnole is in fact a violin concerto of Spanish flavour, in five movements. Written in 1874, and first performed by the Spanish violinist Pablo Sarasate, it is a popular part of current violin repertoire. His Cello Concerto in D minor, written in 1877, enjoys less popularity but is perhaps of greater musical interest.
Chamber Music
Lalo's varied chamber music includes string quartets, piano trios, works for violin and piano, a Cello Sonata, and Chants russes for cello and piano.