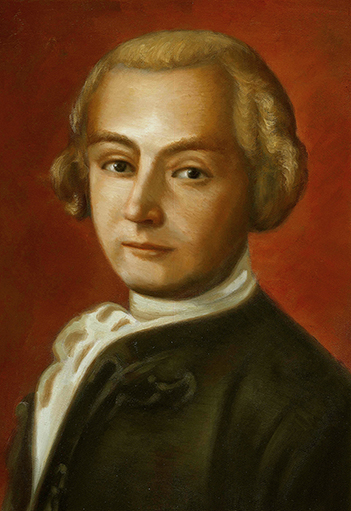 Leopold Mozart (1719 - 1787)
The father of Wolfgang Amadeus Mozart, Leopold Mozart, distinguished as a violin teacher, sacrificed his own career as a composer to foster that of his son. He was a man of wide interests, the son of an Augsburg bookseller, and left university to join the musical establishment of the Archbishop of Salzburg, a prelate in whose service he rose to become court composer and deputy Kapellmeister, a position he maintained, without further advancement, until his death in 1787.
Orchestral Music
Leopold Mozart gave much less care to the preservation of his own work than he did to that of his son. A variety of surviving compositions include the Divertimento, Die musikalische Schlittenfahrt (The Musical Sleigh-Ride), Die Bauernhochzeit (The Peasants' Wedding) and a Burlesque Symphony, but these are by no means typical of a body of work that deserves further exploration.