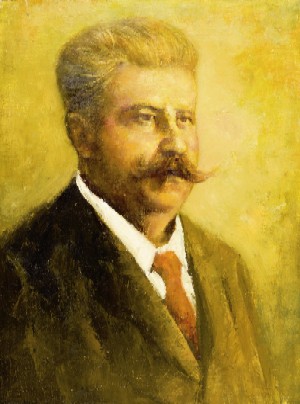 Ruggero Leoncavallo (1857 - 1919)
Neapolitan by birth, Leoncavallo studied music in Naples and literature at Bologna, and seemed about to make a career as a librettist. His operatic ambitions found their only really successful result in Pagliacci, for which he wrote both words and music.
Operas
Pagliacci, a story of love and jealousy in a troupe of commedia dell'arte actors, has achieved a permanent place in operatic repertoire; it is often coupled with Mascagni's Cavalleria rusticana. Leoncavallo's first opera, Chatterton, won no favour, while his version of La Bohème was soon eclipsed by that of Puccini.