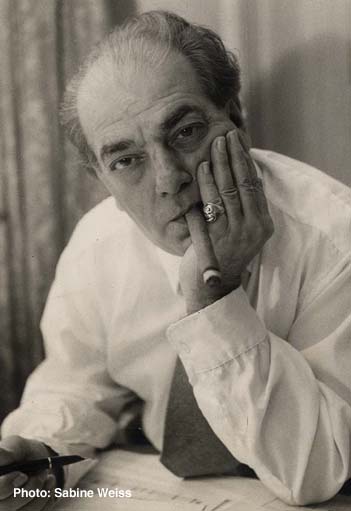 Heitor Villa-Lobos (1887 - 1959)
Villa-Lobos came to occupy a leading position in the musical life of his native Brazil, a country the varying musical traditions of which he absorbed as a young man by extensive and adventurous travel throughout the region. After a period in Paris he returned home in 1930, eventually winning official recognition and making a significant contribution to Brazilian music education.
Stage Works
Works by Villa-Lobos for the theatre range from the early opera Izath and a later work based on Lorca's Yerma to a number of ballets, including a work based on Eugene O'Neill's Emperor Jones.
Orchestral and Choral Music
In a prolific if uneven career as a composer Villa-Lobos wrote a series of works under the title Bachianas brasileiras, a cycle of nine works that combine a debt to Bach and the Baroque with the spirit of Brazil. His earlier Chôros (14 in total), the title derived from the street music of Rio de Janeiro, vary in scoring from works for a single instrument to compositions for chorus and orchestra. He also wrote symphonic poems, with concert versions of film scores such as Descobrimento do Brasil ('Discovery of Brazil').
Chamber Music
Chamber music by Villa-Lobos includes some of the Bachianas brasileiras, a number of string quartets and piano trios, and works that make full use of his own instrument, the cello.
Guitar Music
Villa-Lobos wrote a Guitar Concerto, studies and preludes that are a part of standard guitar repertoire. Chôros No. 1 is also for solo guitar and there is a Suite popular brasileira, completed in 1912.
Piano Music
Piano music by Villa-Lobos includes the well-known Prole do bebê ('Baby's Family') and a number of works that continue the composer's nationalist interests.