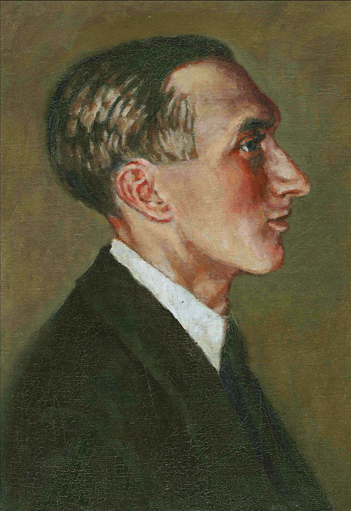 William Walton (1902 - 1983)
William Walton represents a period in English music between Vaughan Williams and Benjamin Britten. After serving as a chorister at Christ Church, Oxford, he later failed to complete his graduate studies and was for a time dependent on the patronage and encouragement of the Sitwell family. He spent his later years on the island of Ischia.
Orchestral Music
Walton composed two symphonies, the first of which was completed in 1935 and has become part of the standard orchestral repertoire. His Violin Concerto and Cello Concerto are now frequently performed while his Viola Concerto is the most important 20th-century work for that instrument. Among his most popular works are the two orchestral suites from Façade (originally designed to accompany chanted poems by Edith Sitwell), the overtures Portsmouth Point and Scapino, and the coronation marches Crown Imperial and Orb and Sceptre. Walton wrote music for a number of films, some of which has been adapted for concert performance (including music for Henry V).
Incidental Music
Walton's compositions for the theatre include The Boy David for Sir James Barrie and a score for Macbeth. His work for the cinema dates from 1934, when he wrote music for Escape Me Never, following this with As You Like It. Wartime films provided further opportunities, and his scores from these years include The First of the Few, from which the famous Spitfire Prelude and Fugue is derived. He also wrote music for Laurence Olivier's Henry V, Hamlet and Richard III.
Chamber and Instrumental Music
Walton's relatively small addition to chamber music and instrumental repertoire includes an early Piano Quartet and, in 1947, the String Quartet in A minor, an effective work. Other compositions include a Violin Sonata, Two Pieces for violin and piano, and a particularly pleasing set of piano duets for children.
Choral and Vocal Works
The oratorio Belshazzar's Feast, its biblical text adapted by Osbert Sitwell, remains an imposing element in English choral repertoire. Other compositions include settings of the Te Deum, Magnificat and Nunc dimittis, and a Missa brevis. His songs include A Song for the Lord Mayor's Table.