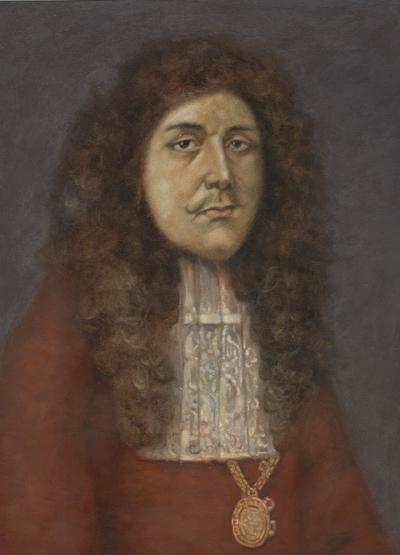 Heinrich Ignaz Franz von Biber (1644 - 1704)
The Bohemian virtuoso violinist and composer Heinrich Biber spent the last 24 years of his life at the court of the Archbishop of Salzburg, after earlier service with the Prince-Bishop of Olmütz.
Instrumental Music
Among a number of interesting compositions are Biber's 15 Rosary Sonatas for violin and basso continuo (with an unaccompanied violin Passacaglia), and the curious Battalia for string orchestra, with its imitation gunfire and drunken soldiers. In the sonatas, and in his Harmonia artificiosa-ariosa for a small group of instruments, he makes considerable use of scordatura, with the violin retuned to provide different sonorities and unusual chordal effects.
Choral Music
Biber also provided sacred music for liturgical use, adding to an achievement that marks him as one of the most outstanding Austrian composers of his time.