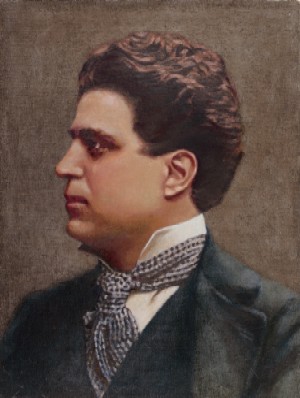 Pietro Mascagni (1863 - 1945)
An Italian composer and conductor, Pietro Mascagni is chiefly remembered in the first capacity as the composer of the one-act opera Cavalleria rusticana. As a conductor he worked at La Scala in Milan, increasingly associated with the regime of Mussolini. He died in Rome in 1945.
Operas
Mascagni won his first success with Cavalleria rusticana ('Rustic Chivalry'), first staged in Rome in 1890. This is an example of verismo (operatic realism) that exercised considerable influence. The opera deals with a tale of love and jealousy in a Sicilian village, the drama ending in the death of Turiddu, the young Santuzza's faithless lover: she betrays him to a man whom he has deceived. Of Mascagni's later operas, L'amico Fritz ('Friend Fritz') and Iris, the latter set in Japan, won some success. Both have provided popular tenor arias.