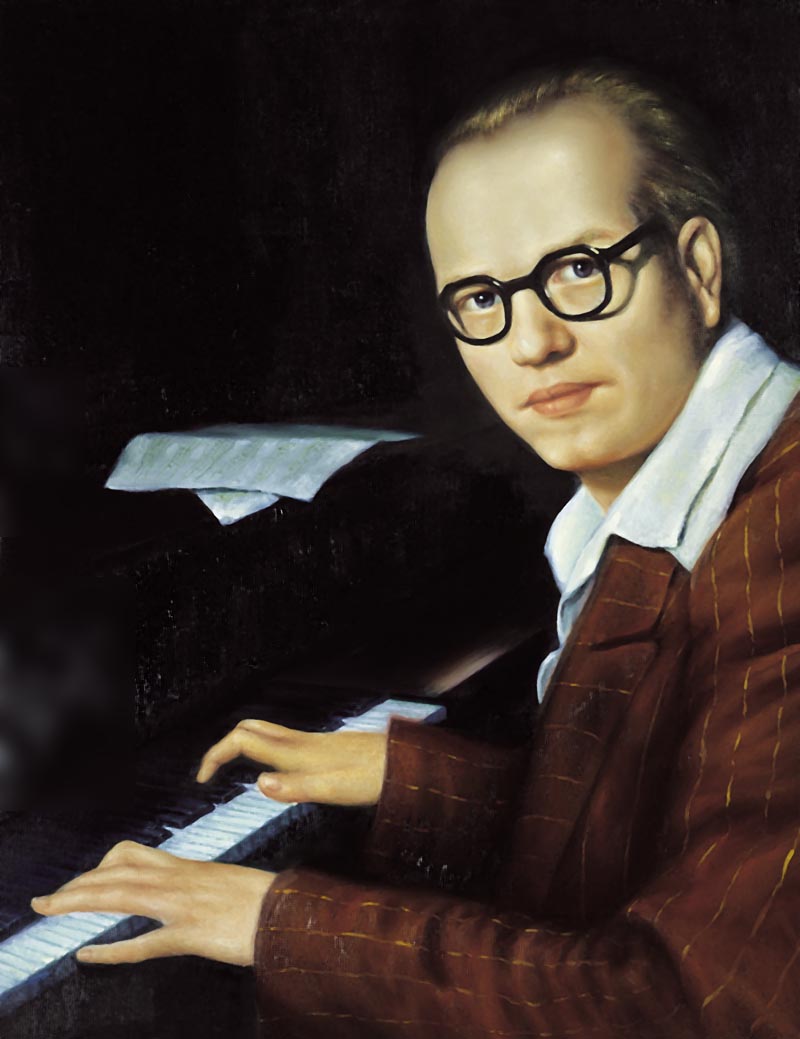 Olivier Messiaen (1908 - 1992)
Olivier Messiaen has exercised a remarkable influence over composers both in his native France and elsewhere, although his own work is unique in its individuality. Educated at the Paris Conservatoire, where his teachers included the great French organist Marcel Dupré, he became principal organist of La Trinité in Paris after graduation in 1930, a position he retained for many years. Messiaen's musical language is derived from a number of varied sources, including Greek metrical rhythms, Hindu tradition, the serialism of Schoenberg, Debussy and birdsong, with his whole work and life deeply influenced by the spirit of Catholicism.
Orchestral Music
Of orchestral works by Messiaen particular mention may be made of the Turangalîla-symphonie, with its Hindu inspiration, and the mystical L'Ascension, later arranged also for organ.
Piano Music
Two extended compositions for piano by Messiaen suggest two of the sources of his inspiration. Vingt Regards sur l'enfant Jésus, a title defying elegant translation, takes 20 different views of the Child Jesus—from the Father, the star and the Virgin to that of the Church of Love. The work was first performed in Paris in 1945 by the composer's wife, the pianist Yvonne Loriod. The Catalogue d'oiseaux of 1959 is derived from birdsong and includes 'Le Chocard des alpes', 'Le Loriot' and 'Le Courlis cendré'.
Organ Music
Messiaen made a significant addition to organ repertoire. His compositions for the instrument include La Nativité du Seigneur ('The Birth of the Lord'), L'Ascension and Les Corps glorieux ('Bodies in Glory'), the last described as seven brief visions of the life of the resurrected.
Chamber Music
Among the best known of Messiaen's varied works for smaller groups of instruments is the Quatuor pour la fin du temps ('Quartet for the End of Time'), written in 1941 during a period of wartime imprisonment in Silesia. This apocalyptic work was composed for the instruments available (clarinet, piano, violin and cello) and was first performed in the prison camp.