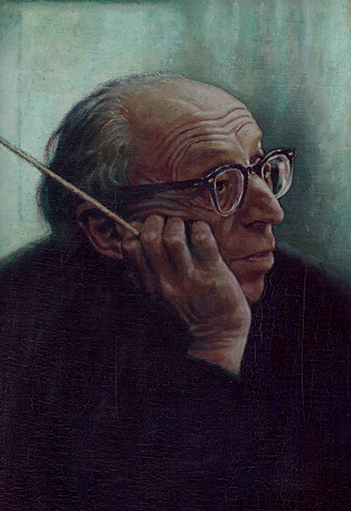 Aaron Copland (1900 - 1990)
The son of immigrant Jewish parents from Poland and Lithuania, Aaron Copland was born in Brooklyn in 1900 and lived to become the doyen of all American composers. He studied with Nadia Boulanger in Paris. His wider popular reputation in the United States was founded on his thoroughly American ballets—Billy the Kid, Rodeo and Appalachian Spring—and, less overtly, on his film scores, while a great variety of other compositions won him an unassailable position in American concert life.
Ballet Music
Copland's three ballets Billy the Kid, Rodeo and Appalachian Spring are quintessentially American, the first two dealing with familiar elements of the Wild West and the third turning to Shaker country in the farmlands of Appalachia. All three works are well known also in the concert hall.
Orchestral Music
Unquestionably the best known of all Copland's orchestral works must be Fanfare for the Common Man, followed by An Outdoor Overture, El salón Mexico and Quiet City, the last originally incidental music for a play by Irving Shaw.
Piano Music
Copland's piano music covers much of his creative life, from the Humoristic Scherzo: The Cat and the Mouse, after La Fontaine, of 1920 to Night Thoughts, A Homage to Ives and the final Proclamation of 1973.