South West German Chamber Orchestra, Pforzheim
The South-West German Chamber Orchestra Pforzheim (Südwestdeutsche Kammerorchester Pforzheim) was established in 1950 by Hindemith's pupil Friedrich Tilegant and quickly won international recognition for "the Tilegant Sound" both at festivals in Salzburg, Lucerne and Leipzig and in wider-ranging concert tours, and also through numerous recordings for Deutsche Grammophon, Vox, Erato, Telefunken and Intercord. Maurice André, Dietrich Fischer-Dieskau, Frans Brüggen and Yehudi Menuhin were some of the great musicians with whom the orchestra collaborated. After Tilegant's death in 1968, successors included Paul Angerer (1971–1981) and Vladislav Czarnecki (1986–2002).
The orchestra has broadcast for almost all European stations and made more than 250 recordings many of which have won international prizes (Grand Prix du Disque, Monteverdi Prize, Arthur Honegger Prize). Numerous premières of works by Jean Françaix, Harald Genzmer, Enjott Schneider and Mike Svoboda are testimony to its excellence in contemporary music. There have been collaborations with leading soloists and performances at festivals throughout Europe, as well as in the United States and Japan. In 2008 the orchestra appeared for ROSSINI IN WILDBAD in Pacini's Il convitato di pietra.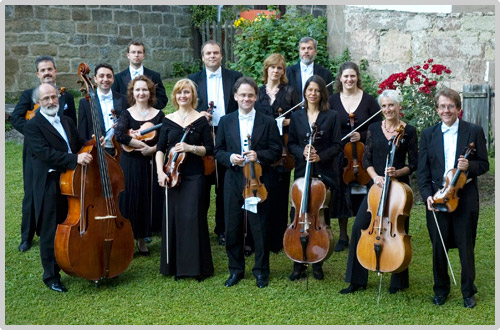 Photo: Uta Süße-Krause