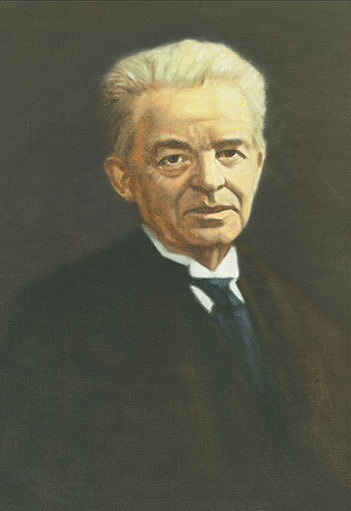 Carl Nielsen (1865 - 1931)
Carl Nielsen, the principal post-Romantic Danish composer, was born in 1865, the son of a painter and village musician. Childhood experience as an amateur performer led to subsidised study at the Copenhagen Conservatory and a long career during which he developed his own personal style of composition, in particular in a series of important symphonies.
Orchestral Music
Nielsen wrote six symphonies, all of which repay attention. The best known are Symphony No. 2, 'The Four Temperaments' and Symphony No. 4, 'The Inextinguishable'. Symphony No. 5, written after the First World War, represents, in its two movements, the composer's struggle to develop new and stronger rhythms and more advanced harmony. His concertos for clarinet, for flute and for violin have also found a place in standard repertoire, as has the overture taken from the opera Maskarade.
Chamber Music
Nielsen's 1922 wind quintet is a particularly pleasing element in chamber-music repertoire for wind. It is of greater interest than the composer's earlier string quartets, although these are still worthy of greater attention than they generally receive.
Piano Music
Although Nielsen was not primarily a pianist, he had studied the instrument at the Copenhagen Conservatory, and he wrote a number of piano pieces. These form a significant element in Scandinavian keyboard repertoire and include the notable Chaconne of 1916, followed in 1917 by his Theme and Variations. One of his last works for piano was a set of five-finger pieces, for young and old, encompassing a wide variety of moods.