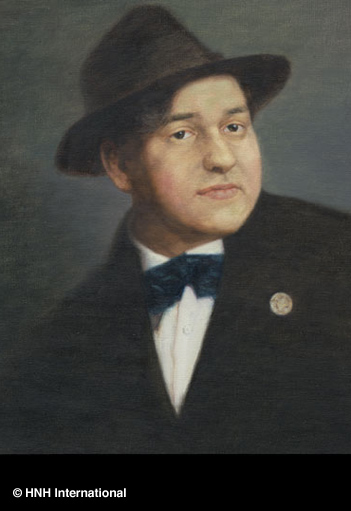 Erich Wolfgang Korngold (1897 - 1957)
Son of an eminent music critic in Vienna, Korngold showed great precocity and impressed even Mahler by his abilities. He had his first public success as an 11-year-old, with a ballet staged at the Vienna Court Opera. He moved to America at the invitation of Max Reinhardt in 1934 and made a career there as a film composer, returning after the war to his original métier as a composer for the concert hall but unable to regain a place in the opera house in a changed world.
Operas
Korngold won success in 1916 with his operas Violanta and The Ring of Polycrates. Still more successful was the opera Die tote Stadt ('The Dead City') first staged on the same evening in Hamburg and Cologne in 1920. The work is a dream-story, suggesting the work of Maeterlinck or Edgar Allan Poe, haunted by ideas of death. The opera was internationally successful and has recently been revived.
Orchestral Music
Korngold's Violin Concerto, eventually written after the war, as the demands of Hollywood diminished, is Romantic in style and popular among performers since its first public rendition by Heifetz in 1947.
Film Music
The music that Korngold wrote for the cinema has a distinction of its own, apart from the films for which it was written, and on occasions provided him with material for later use in another context.
Instrumental and Chamber Music
Korngold wrote his First Piano Sonata at the age of 12, adding a second soon after, with a third in 1930. The greater part of his chamber music was written before he left Germany.