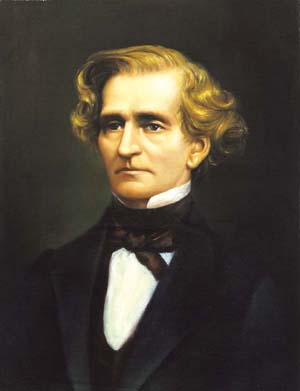 Hector Berlioz (1803 - 1869)
In his own time Hector Berlioz was something of an outsider, as far as the French musical establishment was concerned. Nevertheless he remains the outstanding figure in French Romantic music, typical of the period particularly in his literary interests. At first a medical student, he eventually entered the Paris Conservatoire; but he encountered some difficulty in his subsequent career, as he strove for a hearing of his music. He earned his living in part as a critic and writer, and his Mémoires remain a fascinating if prejudiced account of musical life in Paris in his time.
Orchestral Music
The Symphonie fantastique of 1830, an orchestral work that contains autobiographical elements, suggested new paths in composition. This was followed four years later by Harold in Italy for viola and orchestra, written for but never performed by the great violinist Paganini. It has a narrative programme of literary origin. Concert overtures include a Shakespearean King Lear and two overtures based on the work of Sir Walter Scott, Waverley and Rob Roy. The overture Le Carnaval romain ('The Roman Carnival') was derived from his opera Benvenuto Cellini, while Le Corsaire has Byronic overtones. His interest in Shakespeare, increased by his love affair and later unsuccessful marriage with the Shakespearean actress Harriet Smithson, had further results in the dramatic symphony Roméo et Juliette and the opera Béatrice et Bénédict (based on Much Ado About Nothing).
Vocal and Choral Music
In competing for the important Prix de Rome, Berlioz wrote four cantatas in successive years; he finally won the first prize in 1830, a triumph rewarded by a period spent in Rome. Les Nuits d'été ('Summer Nights') comprises settings of poems by Théophile Gautier for solo voice and orchestra. Other important works by Berlioz include Eight Scenes from Faust, later revised as The Damnation of Faust, one of the most original of a number compositions based on Goethe's drama. The Christmas oratorio L'Enfance du Christ ('The Childhood of Christ') is a significant and characteristic work, as is the remarkable and extravagantly orchestrated Grande Messe des morts (a Requiem) with its brass bands and massed choirs.
Operas
Equally extravagant is the opera Les Troyens ('The Trojans'), later divided into two parts: The Capture of Troy and The Trojans. Excerpts from the opera—specifically the music for the 'Royal Hunt and Storm', in which the Carthaginian Queen Dido and her Trojan lover Aeneas realise their love for each other—can be heard in concert programmes.