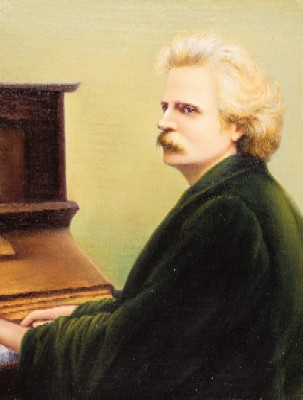 Edvard Grieg (1843 - 1907)
Edvard Grieg is the most important Norwegian composer of the later 19th century, a period of growing national consciousness. As a child, he was encouraged by the violinist Ole Bull, a friend of his parents, and studied at the Leipzig Conservatory on his suggestion. After a period at home in Norway he moved to Copenhagen, where he met the young composer Rikard Nordraak, an enthusiastic champion of Norwegian music and a decisive influence on him. Grieg's own performances of Norwegian music, often with his wife, the singer Nina Hagerup, established him as a leading figure in the music of his own country, bringing subsequent collaboration in the theatre with Bjørnson and with Ibsen. He continued to divide his time between composition and activity in the concert hall until his death in 1907.
Stage Works
Grieg collaborated with the dramatist Bjørnson in the play Sigurd Jorsalfar, for which he provided incidental music, and still more notably with Ibsen in Peer Gynt. The original music for the latter makes use of solo voices, chorus and orchestra but is most often heard in orchestral form in the two suites arranged by the composer. These include 'Morning', 'Aase's Death', 'Anitra's Dance' and 'In the Hall of the Mountain King' in the first suite, and 'Ceremonial March', 'Arabian Dance', 'Peer Gynt's Homecoming' and 'Solveig's Song' in the second, the order not corresponding to the sequence of events in Ibsen's remarkable play.
Orchestral Music
In addition to the two Peer Gynt suites and three pieces from Sigurd Jorsalfar, Grieg wrote one of the most famous of all Romantic piano concertos, completed in 1868. The so-called 'Holberg Suite', more correctly From the Time of Holberg, for string orchestra, celebrates the Norwegian playwright Ludvig Holberg, the Scandinavian Molière who was an almost exact contemporary of J.S. Bach and Handel. The Two Elegiac Melodies of 1881 are also for strings only; and the Lyric Suite, based on four piano pieces of 1891, was orchestrated in 1904.
Chamber Music
Grieg's three violin sonatas remain a part of standard Romantic repertoire, revealing his mastery of harmonic colour in the clearest of textures. The third of these, in C minor, was completed in 1887 and is particularly striking. Other chamber music includes a String Quartet in G minor, two movements of a String Quartet in F, and his Cello Sonata, written in 1883.
Piano Music
As a pianist himself, Grieg wrote extensively for the piano, excelling, in particular, in his 10 volumes of Lyric Pieces, and in other sets of short compositions for the instrument, often derived directly or indirectly from Norwegian folk music.
Vocal Music
Grieg wrote 140 songs, many inspired by his wife, a singer. They set a wide variety of texts and form an important element of his music, comparable to other songs of the period in quality and expressiveness.