Vienna Radio Symphony Orchestra
An ensemble of international renown, the ORF Vienna Radio Symphony Orchestra (Vienna RSO) is a paragon of Viennese orchestral tradition. Known for its exceptional programming, the orchestra combines 19th-century repertoire with contemporary works and rarely performed pieces from other periods.
All Vienna RSO performances are broadcast on the radio, and the orchestra performs in two subscription series in Vienna, in the Musikverein and the Konzerthaus. In addition, it appears every year at major Austrian and international festivals, such as the Salzburg Festival, musikprotokoll im steirischen herbst and Wien Modern. The Vienna RSO enjoys a successful collaboration with the Theater an der Wien, has an excellent reputation as an opera orchestra, and is also equally at home in the film music genre.
The orchestra regularly tours internationally, and its discography spans a broad range of cross-genre recordings. Under the leadership of its former chief conductors, which include Milan Horvat, Leif Segerstam, Lothar Zagrosek, Pinchas Steinberg, Dennis Russell Davies, Bertrand de Billy and Cornelius Meister, the orchestra has continuously expanded its repertoire and its international reputation. Marin Alsop has served as chief conductor since September 2019.
For more information, visit www.rso.orf.at.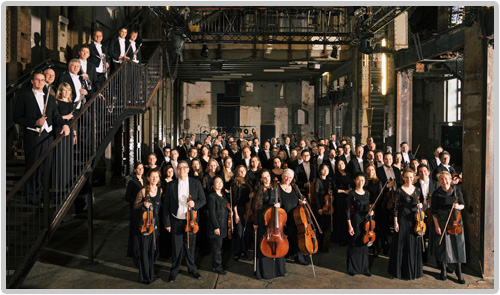 Photo: Lukas Beck