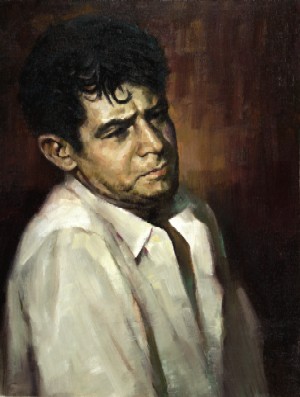 Leonard Bernstein (1918 - 1990)
The highly successful American conductor, composer, pianist and teacher Leonard Bernstein had a strong influence on American musical taste, particularly in his championing of Mahler. In some works, notably in West Side Story, a modern American version of Romeo and Juliet, he attempted a synthesis of American musical styles. He blurred the lines between the concert hall and musical theatre, and he created a rich array of compositions, recordings and writings.
Stage Works
Popular compositions of Bernstein include the ballet score Fancy Free and his comic opera Candide, the overture of which is part of general orchestral repertoire. Other stage works include the musicals On the Town and West Side Story, and a theatre piece based on the Roman Catholic Mass.
Orchestral and Vocal-Orchestral Music
Bernstein wrote three symphonies. Jeremiah (Symphony No 1) of 1943, with its mezzo-soprano solo, represents a religious vein in Bernstein's music, and The Age of Anxiety (Symphony No 2) is based on the work of the English poet WH Auden. Kaddish (Symphony No 3) is a choral work.
Choral Music
The Jeremiah Symphony was followed 20 years later by another overtly Jewish work, Kaddish (Symphony No 3). Chichester Psalms, which uses Hebrew texts, was commissioned for Chichester Cathedral in the South of England. His theatrical Mass may be mentioned by the side of his later Missa brevis, based on his own incidental music for a play by Jean Anouilh (The Lark). A number of his compositions are inspired by his Jewish heritage.